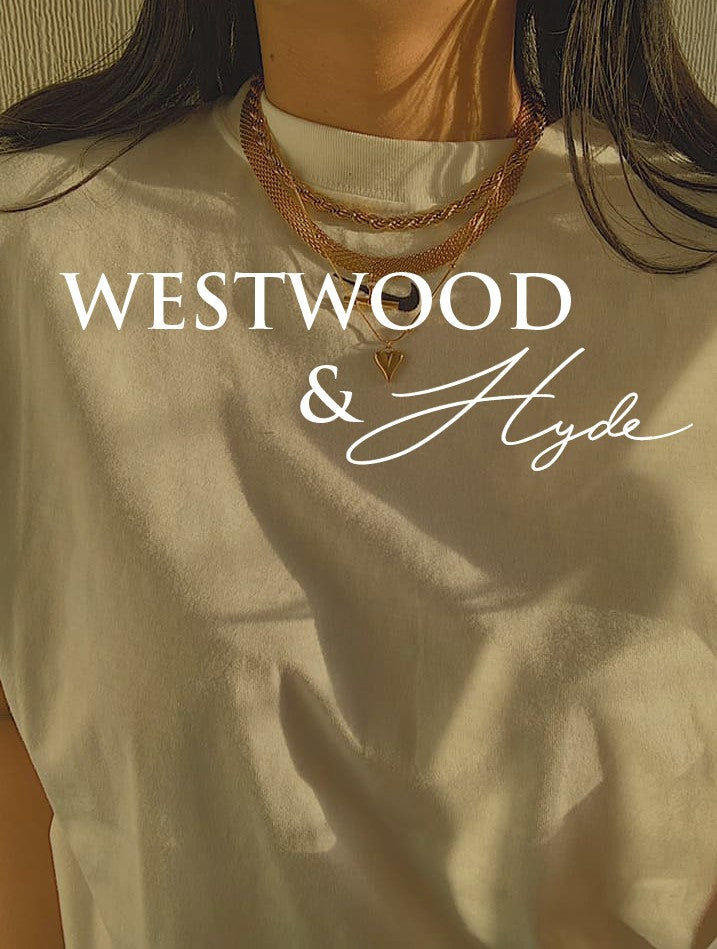 Westwood & Hyde was established in 2018 in Manchester. 
Our mission is to provide you luxury jewellery without the luxury mark-up. All our products are affordable without compromising on quality. We have built our collection to work cohesively with each other so all your pieces can mix and match with each other to create the ultimate jewellery stack. We love mixing metals, layering statement pieces with more delicate and dainty pieces. We hand craft and curate timeless jewellery that can be worn during any season or any event. 
We started off with a 15 piece collection of necklaces and bracelets and have now expanded to anklets, earrings and rings so you can drip head to toe in style. 
We hope you like our jewellery as much as we like curating them for you.